Kindergarten Information
Posted on: August 21, 2023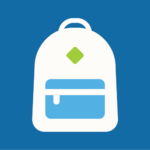 To Our Incoming Kindergarten Families
The kindergarten team at Lafayette is so excited to meet you and welcome your little ones to school here in the fall. Our goal is to make sure you and your child are feeling comfortable about what to expect, and we look forward to getting to know you this year. To our returning families, welcome back! We look forward to continuing our partnerships with you.
Important Updates
No Jump Start: Lafayette will not be participating in Jump Start this year. However…
Family Connections: We will absolutely have a chance to meet (either in person or remotely, TBD) before the school year starts. We look forward to meeting with you and your child to get to know you better, find out more about your child, and answer any questions you may have.
Family Connection Conferences
We are so excited to meet you and welcome your new Lafayette Leopard to kindergarten. We know this is an exciting milestone and a big deal in you and your child's life, and with that can come a variety of feelings. We want to take an opportunity to talk with you and say hi to our wonderful new students before the first day of school. This can help put your child at ease, and we can get to know you better and answer any questions you may have.
Once you find out who your child's teacher is, you can sign up for a Family Connection Conference with them at the appropriate link below.
Who is my child's teacher?
You will be receiving a postcard from the school in late August letting you know who your child's kindergarten teacher will be. Once postcards have gone out, you can expect to receive communication from the teacher regarding scheduling a Family Connections meeting and other information about the start of the school year.
First Day of School
The first official day of kindergarten is Monday, September 11th, 2023. Please note that grades 1-12 start earlier, on Wednesday, September 6th. Kindergarten has been given this extra time in order to meet with families and help prepare students for the beginning of the year.
Tears and Cheers!
If you have a moment, or need a moment, to join other Kindergarten Families after dropping off your little one on Monday, September 11th for their first day of elementary school, please join us in the Lafayette Cafeteria directly after drop-off for coffee, tea and treats from the PTA.
Administrators and PTA parents will be onsite to hand you a tissue or high five you for making it to full time school and answer any questions you may have about the school year ahead for your student!
Please enter through the main school entrance on California Avenue, and we will see you then!
September 11th at 7:55 a.m. in the Lafayette Cafeteria
School Supplies
Note that many of the supplies on these lists are intended to be shared in classrooms. Backpacks, water bottles and anything that says it should be labeled with your student's name will be kept and used by your student. Anything else may be collected by the teacher to be shared with the class as a whole. Where teachers have asked for a specific brand or color, please try to purchase that specific item. If your student wants something unique or personal, please purchase that in addition to the specific items the teacher has requested.
Visit our School Supplies page for information for all grade levels.
The kindergarten supply list is also included below for your convenience.
Kindergarten School Supply List
1 backpack (label with child's name)
1 plastic pencil box (NOT needed for Ms. Joseph's class) (label with child's name)
3 plastic folders—1 red, 1 yellow, 1 blue (label with child's name)
boxes of crayons (label with child's name)
1 box of skin-colored crayons (label with child's name)
1 box of colored pencils (NOT needed for Benson's class) (label with child's name)
1 box of fine tip dry erase markers (for classroom)
1 set of markers (label with child's name)
1 student pencil sharpener with container to catch shavings (label with child's name)
1 box of pre sharpened pencils—preferably Ticonderoga brand (for classroom)
1 pair of scissors (for classroom)
1 box of glue sticks—preferably purple glue (for classroom)
1 eraser (for classroom)
2 primary notebooks (lines on bottom, illustration space on top). Example of composition notebook on Amazon
1 pair of headphones (over the ear; plug in, no Bluetooth) (label with child's name)
1 box of Kleenex (for classroom)
Clorox wipes (for classroom)
We know kindergarten is a big milestone in your child's life, and we can't wait to work with you to ensure that your child has a successful (and fun) year!
Summer Playdates