Lafayette Leopard Look Out
Posted: | Updated:
Dear Lafayette Community,
Wow! The school year is coming to a close as we enter June. There are many activities and celebrations this month. Please check your teacher's calendar for these if you do not see it listed below. May was a trying month with all the testing for the students. We are finishing up and getting onto this year's celebrations. There is a lot to celebrate!
Calendar of Events:
June 3: Walk-A-Thon
June 10: Art Auction and Stay N Play at 2:30pm
June 14: 5th grade skating party
June 14: Volunteer Tea at 2:30pm
June 14th-16th: Kindergarten Promotion(please refer to your individual teacher for further information)
June 15: Field Day for all grades
June 16: 5th grade promotion ceremony at 10:00am
June 17th: Last day of school dismissal at 1:25pm for all grades
June 17th: Family Fun Center for Lafayette 5:30pm – 9:00pm
*Celebrate the last day of school and the start of summer by playing at the Family Fun Center in Tukwila! This Lafayette PTA fundraiser is open to everyone, so invite your friends and family! Grownups are welcome and may purchase wristbands to participate. Tickets are $20 per person and include: UNLIMITED Go-karts, bumper cars, bumper boats, miniature golf, laser tag, drop & twist, frog hopper, AND MORE!
Last Day to Buy Tickets: June 10!
How to purchase tickets:
Buy tickets at the Stay & Play Fri-yay on June 10.
Check out the PTA calendar for additional pre-sale dates.
Once you receive your tickets, please hold onto them as you will redeem them at the door for your wristband for 3.5 hours of unlimited fun! Questions? Contact Ivy Lim ivy.lim@lafayettepta.com if you're unable to pick up on 6/10.
Field Day
Field day is coming on June 15th, and we need your help! This is one of our students' favorite activities during the school year and we appreciate you r support in making it happen!
Grades K-3 will have field day from 8:30am-10:00am and grades 4-5 will have field day from 10:30am-12:00pm.
We will need volunteers beginning at 8:00am for the set-up and at 12:00pm for cleanup.
Also, please don't forget your vaccination cards. You will need to show them at the gate to get in and help us out.
Volunteers will check in at the Lander Street playground gate at their time.
Please sign up to help at the following link:
Thanks so much to everyone for everything you have done to make this a success! We appreciate your time and energy in doing so.
In health and gratitude,
Mrs. Chaput and Mrs. Dimsey
______________________________________________________________________________________________________________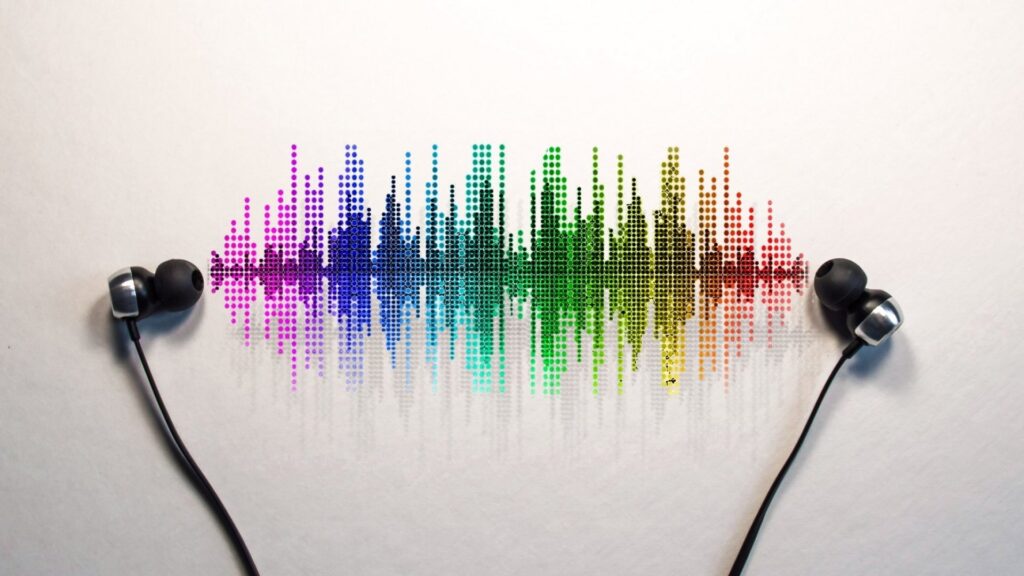 Hello Lafayette!
I hope you are all doing well and staying safe! As the end of the year draws near, in music we will be wrapping up our learning on everything we have been working on these past few weeks! Finalizing the songs, we have been singing, the instruments we have been playing, and the countries we have been traveling to as we expand our knowledge of music from around the world. This year has still been a bit different than most, with many obstacles to work with to make sure that this music program pushes forward. I look forward to what next year brings us, with hopes that we can get things back to normal and bring music back to its full potential with assembly performances, winter singalongs, final concerts, and of course the musical! We will finish this year on a strong note and into a well-deserved summer break!
Thank you for all your help and support!
Mr. Payne
_____________________________________________________________________________________________________________________
Library books should be returned by Wednesday, June 8th. Families will receive an email notice to alert them about missing books. Thank you for your continued support of the library program!
Please consider visiting the local Public Library to continue the adventure that reading provides. Leslie Sumida, West Seattle Public Librarian will be sending a video to Lafayette Readers to promote Summer of Learning. Also available from Seattle Public Library is Library Link to keep students connected to all the books and information they want! Check out the link below.
Check in June for more information as we launch the 2022 Summer of Learning!
Summer of Learning at the Seattle Public Library provides:
fun and educational programs
activities to support reading for fun over the summer
early literacy engagement for families to do together
learning experiences that center youth voice and interests
Library Link is a collaboration between The Seattle Public Library (SPL) and Seattle Public Schools (SPS). The goal is to explore ways that SPL and SPS can work together to improve SPS student access to SPL's vast collection of information resources. All SPS K-12th grade students, and teachers can log in to access our online resources without signing up for a Library card. This includes eBooks through Libby, animated picture books and nonfiction through Bookflix, movies and graphic novels through Hoopla, research databases, and much more!
Linda Nakagawa
Lafayette Librarian
---
Hello Wonderful Lafayette Community,
I want to thank everyone for being patient and flexible at the beginning of May when my second daughter, Kellan, was born and everyone in my family except for me got Covid the same week. The students were great at reestablishing a healthy and fun routine when I returned to the gym. Everyone is doing a great job of washing their hands before PE and helping to avoid spreading germs.
Here's what to look forward to in June:
A practice walk-a-thon and the walk-a-thon will be held Wed. June 1 and Fri. June 4. Please support the school and healthy habits for life by reminding our students to put their full effort into the walk-a-thon!
From May 31st- June13th there will be a bicycle unit in PE for grades 3-5. All students participating in the unit should bring their bicycle helmet from home on their PE days. Please note that for this unit, the students will only be riding the bikes provided by Cascade Bike Club, and not their own personal bike during PE.
The students are wrapping up with fitness measurements and will be bringing data home that shows their performance from early in the school year compared to their performance this spring.
Field day is June 15th, and the gym will be dedicated to several stations for the students to play and have fun.
Thank you for supporting lifelong healthy habits and learning by being a part of Lafayette PE this year. I look forward to sending our fifth graders off to a life of health enhancing fitness and for our younger Leopards to continue building on the work we did this last school year!
Thank you,
Shawn Cudney
He/Him/His
Physical Education Specialist
Monday- Friday (8:00 am – 3:30 pm)| Book an appointment
Lafayette Elementary School | SPS | Seattle, WA
---
Dear Families,
In the Visual Arts room, we are wrapping-up projects and sending art home. Students are finishing drawings that they have been working-on, clay projects are being glazed and hopefully everything comes out of the kiln the last week of school. I wish everyone a wonderful, fun, relaxing summer. Congratulations to our fifth graders who are journeying onto Middle School, I will miss seeing you here at Lafayette.
Best,
Mrs. Bajaj
---
Greetings Lafayette families!
June is Pride Month!
Celebrate Pride Month with SPS Health Services! Learn about lesbian, gay, bisexual, transgender, and queer (LGBTQ+) health and wellness. Learn more about LGBTQ+ programs in our district and how else you can support LGBTQ+ students
Annual Wellness Visit
Summer is a great time to schedule a yearly check-up with your child's pediatrician!
At this appointment your child's provider will:
Review and update immunizations
Check vision and hearing
Complete school forms required for the fall (medication authorizations, sports physicals etc.) We need a new medication authorization form each year!
Discuss your child's exercise, nutrition, and school performance
Make your appointment now and beat the fall rush!
End of Year Medication Return
If your child has medications to pick up, I will be onsite on the last day of school. I will be at the front entrance at the end of the day and can hand back medications. If your child will not be here on the last day, let me know and we can make other arrangements. I can be reached at jmmasonsmith@seattleschools.org. We cannot guarantee the environmental conditions at school over the summer so we cannot store them.
Take good care everyone!
Julie Masonsmith, RN, BSN, School Nurse
---
Multilingual Learners
Great job everyone! Here are some things happening this month & summer:
5th grade multilingual students go on a field trip to the library on Thursday June 2nd.
WIDA results come in the summer
Register your Kindergartners, you do not have to do any testing prior to the school start for the multilingual program.
Shout out to Judy Kimmel for all her great work with our students!
Have a great summer!
Reading Intervention
Great job everyone!
I want to thank Glenn and Jill that have come in to support our students with reading and advanced them this schoolyear. Our Lafayette community is thankful for your work.
Small group reading intervention has ended. SBA & MAP testing make-ups are finishing up.
Check your email for summer school information
Headsprout: Families that are planning on using or would like to use Headsprout throughout the summer, please talk to your classroom teacher or myself (tdhogrefe@seattleschools.org). This is recommended for kindergarten – 3rd grade not meeting grade-level in reading.
Education Technology
Please notice that we will be collecting devices the last week of school.
Chargers WILL NEED to be returned with the devices as well as their cases.
Thank you, Lafayette Community!
Traci Hogrefe
---
June 3rd

Walk-A-Thon
1st grade 8:30-9am
Kindergarten 9:05-9:35am
2nd grade 9:40-10:10am
3rd grade 10:15-10:45am
4th grade 10:50-11:20am
5th grade 11:25-11:55am

June 10th – Art Auction and Stay N Play FRIYAY at 2:30pm
June 13th – 17th – Device Collection Week
June 14th – 5th Grade Skating Party 9:30am-1pm, Volunteer Tea at 2:30pm
June 14th – 16th – Kindergarten Promotion (Please refer to your individual teacher for further information)
June 15th – Field Day, Grades K-3 8:30-10:00am, Grades 4-5 10:30-12:00pm
June 16th – 5th Grade Promotion Ceremony at 10:00am
June 17th – Last Day of School – 1 hour early dismissal
Saturday, August 20th – 10:00 am – 12:00 pm at the Lafayette Playground – All Kindergarten
Saturday, August 27th – 10:00 am – 12:00 pm at the Lafayette Playground – All Kindergarten
Tuesday, September 6th – 4:00 pm – 6:00 pm Back to School Event at the Lafayette Playground – All School