Lafayette Leopard Look Out
Posted: | Updated:
Welcome Back! I hope everyone enjoyed both the summer and Labor Day! We have just finished our second week of school, and things are going great. The students are doing a fantastic job at lunch, arrival, and dismissal. I have been in some classrooms and am very impressed with their learning so far. They are working hard.
Remember that all students should wear a mask at all times at Lafayette. The 3rd-5th grade has received their computers this week and the K-2nd will receive an iPad next week. Please go onto school pay for the $25.00 fee. This purpose of having devices is students will be tested using them, and they also will use these to complete assignments in school and out of school. Personal devices are not worked on by Seattle Public Schools.
Please contact me at 206-252-9505 or cpchaput@seattleschools.org if you have any questions or concerns.
Sincerely,
Cindy Chaput
Principal @ Lafayette
_____________________________________________________________________________________________________________________
Hi Lafayette Leopards !
First and foremost, I want to thank everyone in our Lafayette community. Your support, patience, and understanding while we transitioned back to full time in-person learning has been incredible. We couldn't have done it without you!
During these first weeks, it has been such a wonderful sight to see all the joy and learning taking place. Every time I walk by classrooms or when I am out and about at lunches and recesses, it brings a smile to my face seeing the young scholars in action! It's always a beautiful moment when I get to see our young scholars showing respect, making good decisions, and solving problems together.
I am so impressed with our Lafayette learners and I look forward to a dynamic year together!
In gratitude and health,
Mrs. Dimsey / Assistant Principal
_____________________________________________________________________________________________________________________
Please remember to complete and sign the 2021-2022 Device Agreement Form.
Return the Agreement Form (only page 2 of 14) to your child's teacher.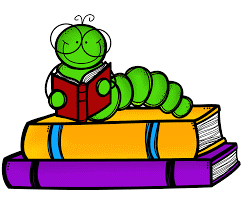 Library Book check-out will begin soon!  Our bookcases will soon be unwrapped and installed when the electricians and painters are done. 
Thank you,
Linda Nakagawa, Lafayette Librarian
_____________________________________________________________________________________________________________________
Welcome back to a brand-new year in the Art room! I am so happy to be back to in person teaching this school year. I have so many fun activities to teach that will expand and develop your child's creative processing and introduce them to new ways of seeing. I see each class once per week in the Visual Art room. We are starting the year off with blind contour drawing (drawing without looking at the paper). My hope is that students learn to express themselves creatively without the pressure of their art having to look a certain way.
Best,
Mrs. Bajaj
_____________________________________________________________________________________________________________________
Hello Wonderful Lafayette Community,
Welcome back to in person learning and PE! Due to Covid procedure and ongoing construction, PE is going to be outside while the weather remains fair. Please dress accordingly and wear appropriate shoes for outside PE. When we transition to inside PE, we will remain spaced out and reduce intensity to decrease heavy breathing.
Here's what to look forward to in September:
Building Routines and schedules.
Getting to know each other.
Every day healthy activities.
SMART Goals.
60 Minutes of moderate physical activity every day.
The positive energy, resilience, and kindness the students are demonstrating after everything they have been through is truly inspirational to me!
Thank you,
Shawn Cudney
He/Him/His
Physical Education Specialist
Monday- Friday (8:00 am – 3:30 pm)| Book an appointment
Lafayette Elementary School | SPS | Seattle, WA
_____________________________________________________________________________________________________________________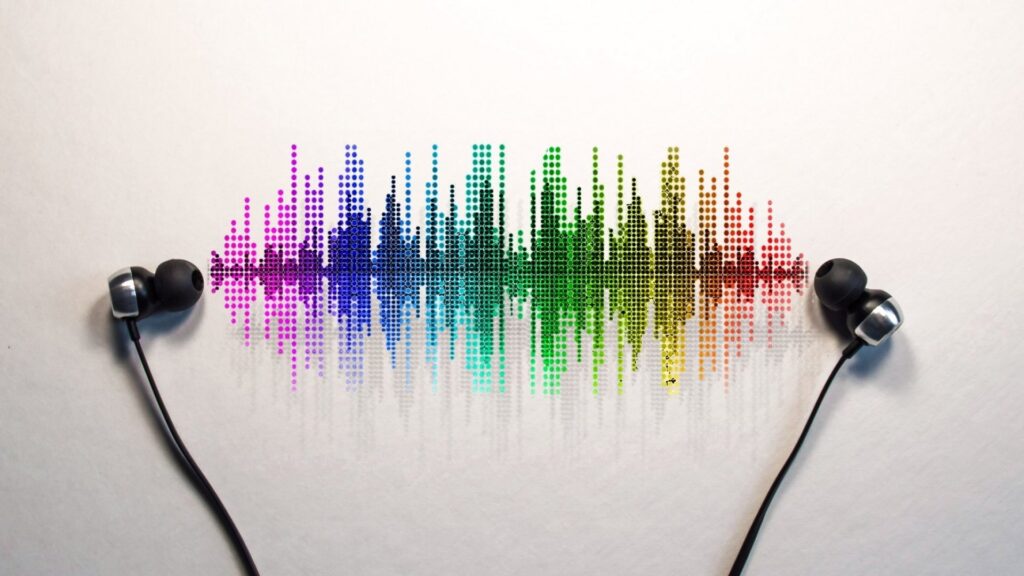 Hello Lafayette Families!
Welcome back for our 2021-22 school year!
I am Mr. Payne, the K-5 Music Specialist here at Lafayette, and I am very excited for this year and to be back and able to teach music for all grades in person!
This year I am planning on continuing to dive into the theory behind music, getting into more detail about how music works and discussing the function and practice behind rhythmic and melodic patterns. As we learn these tools, I will be teaching the students how to connect them to proper techniques while playing and performing on a variety of musical instruments. This all stems from four goals I have set when it comes to learning music. The students will be able to create, perform, respond, and connect to new music material and understand how to build strong musical techniques.
Although we are fully back, there are still some things that are going to be different. This year, safety is still our goal and priority, and we will be sure to practice this every day in class. This involves keeping safe distances, wearing our masks, and being very careful and conscientious of our surroundings. Because of these guidelines to follow, music specialists in the SPS district have been informed that singing inside is prohibited but, even with this extra challenge, we still push forward. This year will be primarily focused on instruments, learning proper practice and performance, history, and theory of music. Even with some new changes in our path, we are still going to make this year of music exciting, informative, inspirational, and fun!
It is going to be an amazing year, and I am so happy to be back in the classroom!
If you have any questions for me, please ask.
My email is sapayne@seattleschools.org
-Mr. Payne
_____________________________________________________________________________________________________________________
Dear Families,
We are excited to offer Elementary Instrumental Music (EIM) to your student! My name is Joe Sugrue (Mr. Sugrue) and I'll be your EIM teacher this year. The program is for 5th graders and for 4th graders if space is available. Instruments we teach are Violin, Cello, Flute, Clarinet, Trumpet, and Trombone.
This is an optional program that students and families choose to participate in. During the school day, students leave their regular classrooms to go to EIM for about 30 minutes, one day per week.
The program serves a limited number of students. To support equitable access within the boundaries of the program, EIM uses a lottery enrollment model. This means that if more students submit enrollment forms than space allows, there is a chance a student won't be able to participate in the program this year. Please see the attached Family Letter and Enrollment Form for more information.
During COVID-19, EIM will follow five safety strategies including special face masks and wind instrument covers, 3 feet distancing, high-quality ventilation, hand washing, and playing for short periods of time.
How do I enroll my student for EIM?
You have 3 options:
Fill out the Online Enrollment Form using the link below.
Fill out the attached Enrollment Form and email it to me at jasugrue@seattleschools.org
Fill out the paper Enrollment Form that went home with your student and return to your classroom teacher.
DUE DATE: Friday, September 17th
I will get back to all families that enrolled to let you know if your child will be in EIM this year and what instrument they will play.
Thank you,
Mr. Sugrue
Online Enrollment Form Links
English: https://forms.office.com/Pages/ResponsePage.aspx?id=WNEx1HRgMkiHg1Hqb23SJzXbwbif7OhHrL7jYwfzxPJUOVYwWUc3SUxRMTJRNDNYUDRCVE85TFoyQi4u
_____________________________________________________________________________________________________________________
Dear families of English Language Learners,
We wanted to introduce ourselves and give you some updates for starting the new school year.
Traci Hogrefe, English Language Learner (ELL) Teacher (and Reading Interventionist)
I have been at Lafayette Elementary School since 2016 and love working here. I have two children (5 & 3 years old), a spouse that enjoys sports, and bunny named Marshmallow. I spoke Spanish and English at home growing up and learned German as an adult! It's so much fun learning languages. I look forward to getting to know all your students this school year and welcoming back the ones I already know. I am at school Tuesdays, Wednesdays, and Thursdays.
Judy Kimmel, English Language Learner (ELL) Teacher (and Reading Interventionist)
Hello Lafayette, Elementary School Community! Even though I am new at this school, I have been teaching in various schools in West Seattle since 2010 and now I am ready for a wonderful school year with you all. I am originally from Vashon Island, moved to and taught in Mexico for several years and am back living on Vashon. I feel blessed to get to enjoy the Pacific Northwest once again. My two children (26 & 22 years old) are fun, fantastic and we enjoy traveling everywhere when we get a chance. This school year is going to be awesome! I am at school on Tuesdays and Thursdays.
Traci Hogrefe (pronounce)
she/her/hers
ELL Teacher, Interventionist, & Education Technologist
Wednesday, Thursday, & Friday (7:30 am – 3:00 pm)
Lafayette Elementary School | Seattle Public Schools | Seattle, WA
_____________________________________________________________________________________________________________________
Hello Lafayette Families! Welcome back to school! 😊 This is my 4th year at Lafayette; I am excited to be back as your .5 counselor.
If I can support your child or family in any way, please reach out! I understand the start of this school year is vastly different than any we have had in the past. I am the mother of three school aged children (15, 13 and 11), so I am right there with you. The transition from summer to school can be challenging under the best of circumstances. Please be patient with your child, yourselves, and the school, as we all navigate the start of this school year. Melissa Benaroya is a LICSW and parenting coach that I follow. Melissa's recent blog post, Tips For Back-To-School During Covid, has some great suggestions on how to make the start of his school year go smoothly.
I am at Lafayette on Mondays, Tuesdays, and every other Wednesday. Here are the Wednesdays that I will be at school for the next few months: 9/15, 9/29, 10/13, 10/27. In addition to working with students and families individually, I will also be teaching SEL (social emotional learning) lessons to K-2. Something that is new this year is that I will be working with students in 3-5 in small groups. I will share more information about classes and small groups in a few weeks.
I am looking forward to working with the entire Lafayette community this school year. My email is kmhart@seattleschools.org and my office number is 206.252.9569.
Warmly,
Kenna Hart, School Counselor
_____________________________________________________________________________________________________________________
Family Connectors University Seattle Public Schools (SPS) families are invited to join North Seattle College's Family Connectors University (FCU) class, a family-focused online course designed to help parents support their child's learning and growth.
In partnership with North Seattle College and SPS Family Partnerships Department, topics include:
Helping your child with learning
Social Emotional Learning ideas for home
Becoming a supportive partner at your school
Helping your child with 'big emotions'
Supporting your child with reading and math
Talking to kids about race, racism, and antiracist actions
Take this course in real-time or attend offline at a time that works for you. Check out video here and course details here.
Participants report that this year's pandemic-informed curriculum has been immensely helpful to families during remote learning:
"The Family Connectors University class was a wealth of practical ideas, and definitely worth the time investment!"
"…the conversations about self-care, supporting our kids' social emotional growth, dealing with "big feelings" and recommendations on supporting reading and math were fantastic."
"Implementing just a few of these ideas brought the pressure level in our 'locked-down' household from a 9 to a 2."
"I loved the chance to have one hour to myself each week to get ideas for helping my child and talk with other parents."
The class takes place online via Zoom for 10 weeks beginning Tuesday, September 28th at 6-7 pm. Parents can participate synchronously or asynchronously, as sessions will be recorded.
Course is facilitated by NSC Parent Education Instructor Lea Evans, Principal Janine Roy, SPS Family Partnerships Coordinator Asosa Sailiai, and special guest speakers.
The cost for the 2-unit class is $39.42 and some scholarships are available. Email Asosa Sailiai to enroll or find out more information: amsailiai@seattleschools.org.
_____________________________________________________________________________________________________________________
September 16th Thursday – Picture Day
September 23rd Thursday – Curriculum Night 6pm – 7pm
_____________________________________________________________________________________________________________________